Rev. Juan del Hierro, associate minister, Unity on the Bay, Miami, Florida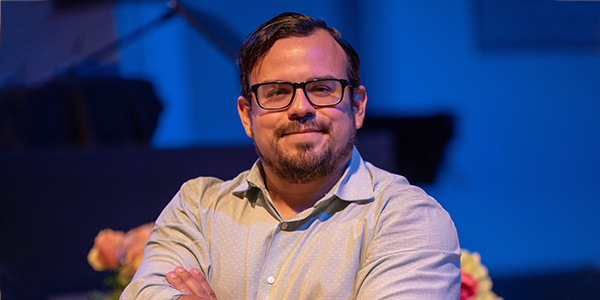 Legacy Giving is an expression of my deepest values and an extension of my spiritual practice. Through prayerful discernment, I was led to recognize that the work of Unity World Headquarters, and the greater Unity movement, played a pivotal role in my own spiritual awakening. Because of that awakening, not only did my life become more joyous and peaceful, so did the lives of those around me—including my family.
Legacy Giving established a way for me to provide for family members while also remembering Unity World Headquarters in my will and testament.
In the musical "Hamilton," Alexander Hamilton says "Legacy. What is a legacy? It's planting seeds in a garden you never get to see."
I am already being blessed by the beautiful garden that was the legacy of those who supported Unity before me. I am already experiencing the bloom of their gifts and their acknowledgment of Unity Village as an expression of God's generosity into the world. I have played in, and wandered, throughout the campus and seen how the message has lifted me in times of challenges, in times of need. I am grateful to the planting of seeds of those before me, and I realize it is my responsibility to plant seeds today to continue the evolution of this garden.
Although I may not be able to see my garden grow I can feel it already taking shape. I see it in the eyes of my son who is now being raised in Unity. I feel it in the hearts of those I meet who are just getting started in the Unity way of life. It brings me joy to know that my decision to remember Unity World Headquarters in my final moments will carry the energy I have wanted to cultivate in the world to an even more expansive and deeper expression after I am no longer on this earthly plane.
Leaving a gift to the movement reminds me that I am a generous expression of God. It reminds me that my generosity has no limit—I can do it even in death. When I reflect on this, I know that everything else I want to experience in this life is limitless. Because of this, I feel more joy, strength, peace, love, and abundance in the here and now.